The Xiaomi Mi Mix 3 has been in the talk for a while now. Let's have an insight into the pros and cons of Xiaomi Mi Mix 3. Do you think you should buy this product and what makes it a must-have?
Pros and Cons of Xiaomi Mi Mix 3
Xiaomi has made quite a name for itself in India, since its launch in 2014. Every Xiaomi product performs pretty well in our highly competitive Indian market.
While Mi Mix 2 promised to run on Android Nougat 7.1.1 and will have a better screen to body ratio than its previous model, Mi Mix 3 provides much more. Now after teasing it for a long time, Xiaomi has officially launched the Mi mix 3 in the Chinese market. After analyzing all of its given features we have come up with a few pros and cons of Xiaomi Mi Mix 3. And you might want to consider before rushing to the store and purchasing this new product.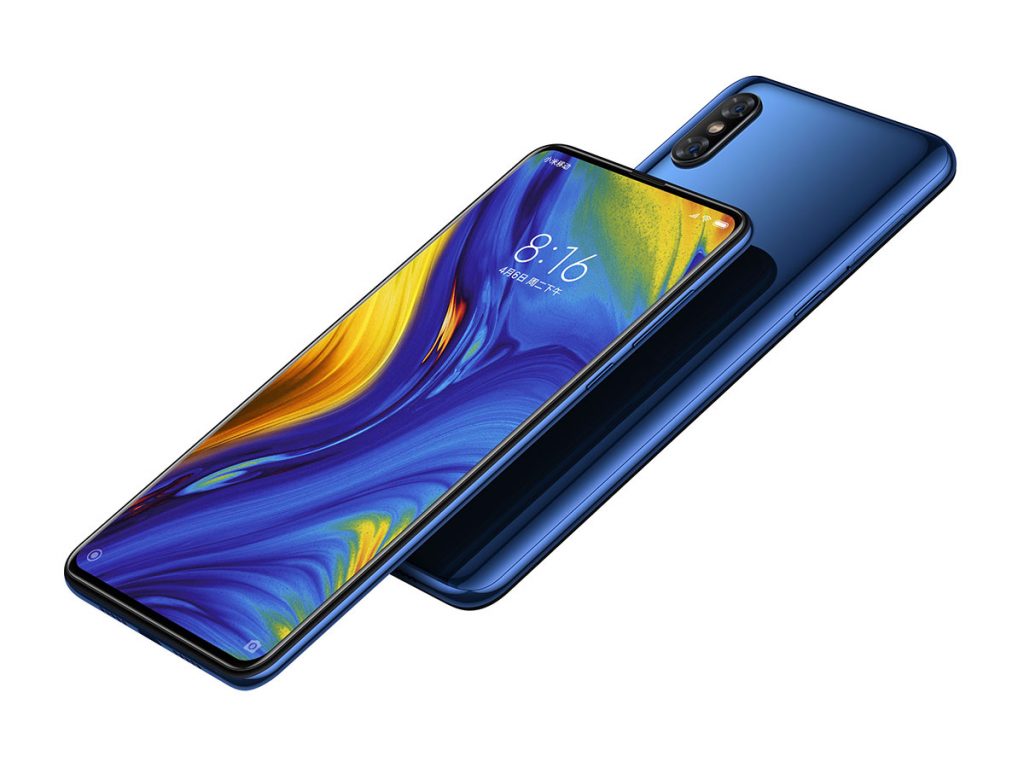 After its official launch at 25 October 2018 the Xiaomi Mi Mix 3. And it's time for anyone who is interested in purchasing it get themselves acquainted with the pros and cons of Xiaomi Mi Mix 3. The phone has 6.39 inches Full HD + Super AMOLED display with a resolution of 1080 pixels by 2340 pixels. with the screen to body ratio of 93.4%, it is the world first phone which offers this screen to body ratio.
Features in a Nutshell
And now you might be wondering, if it gives this much screen to body ratio, then where did its front facing camera and flash go. Xiaomi has come up with a solution to this problem with a sliding mechanism which comes with neodymium permanent magnets driven by magnetic force. When you slide up, you can use its front-facing camera. Xiaomi Mi Mix 3 comes with a dual front-facing camera of 24MP + 2MP and its rear camera is of 12MP +12MP with 1.4-micron pixel size. Xiaomi has guaranteed that you can use the sliding mechanism for more the 300k times.
The phone has octa-core Snapdragon 845. Xiaomi Mi Mix 3 comes with many different RAM and memory variants. The phone has 6GB/8GB/10GB RAM, and 128GB/128GB/256GB storage. It also has a highly sensitive fingerprint sensor much like Mi 8 which is embedded with full HD+screen display of 6.21 inches, along with a screen resolution of 1080*2248 pixels.
Let's have a look at the pros and cons of Xiaomi Mi Mix 3
Pros of Xiaomi Mi Mix 3
One of the best features of the Xiaomi Mi Mix 3 is the RAM. It is the first ever phone in the world which offers 10GB of RAM. Xiaomi has offered three RAM variants' in this phone 6GB RAM,8GB RAM and 10GB RAM, you can choose the one you prefer the most.
Xiaomi Mi Mix 3 storage also come s with different variants just like the RAM, you will get three option to choose from – 128GB, 128GB and 256.
It comes with octa-core Qualcomm Snapdragon 845 which is the best mobile processor as of right now. For gaming purposes, it is the best.
Xioami just went all out with the camera of the Mi Mix 3. And as of now, it has one of the best selfie cameras in the market. With its 24-megapixel + 2-megapixel dual front-facing camera you can capture the first class selfies. Its rear camera is also pretty good.
Cons of Xiaomi Mi Mix 3
Although the storage is mentioned in the pros section, still this phone also has one downside. And that is it doesn't support any expandable memory card. And it's internal memory is quite enough for any regular users. But it might cause some problems for the hardcore users.
According to the Indian market, this phone is pretty costly which not a lot of us can afford. The expected price of its 6GB RAM base variant in India is Rs. 34, 800 and its 10GB variant is expected to cross the 50k marks.
Only after you have considered all the pros and cons of Xiaomi Mix 3, buy the product.